Our trainers will help you achieve your dream goals.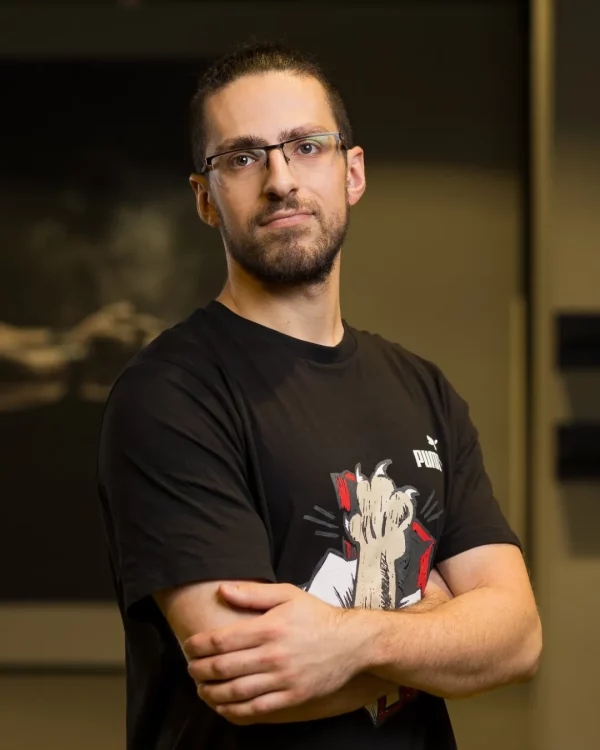 Specializations
Gaining muscle mass
Strength and conditioning training
Posture and elimination of imbalances
Training plans (muscle mass, strength, running)
Nutrition counseling (I also work with people on a plant-based diet)
Education
Sports Therapy BSc (Hons) – 2021
I am currently studying MSc in Sports and Exercise Nutrition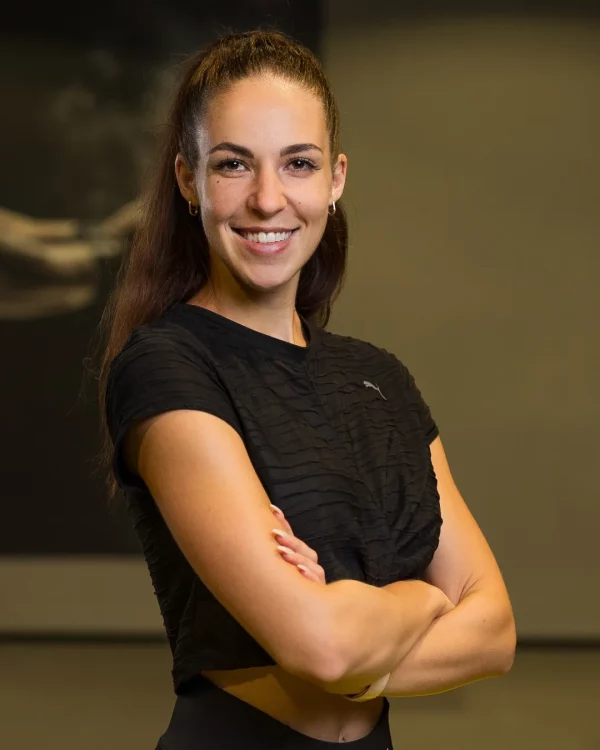 Specializations
Weight reduction
Increasing physical fitness
Gaining muscle mass
Body shaping
Activating and strengthening the deep stabilization system
Education
Fitness Instructor (RLS Institute of Education)
Nutrition Counselor (RLS Institute of Education)
TRX
Deep Stabilization System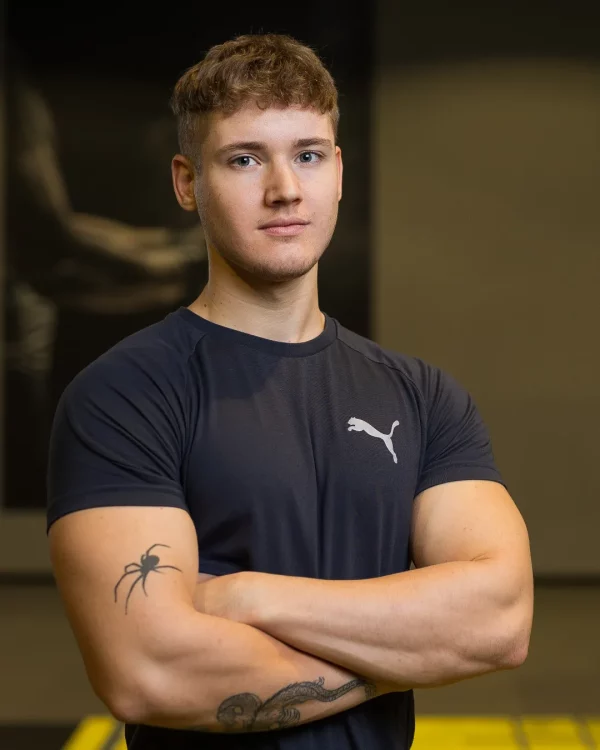 Specializations
Gaining muscle mass
Weight reduction
Strength training, conditioning training, exercises with own body weight
Posture
Online coaching- nutrition and training plans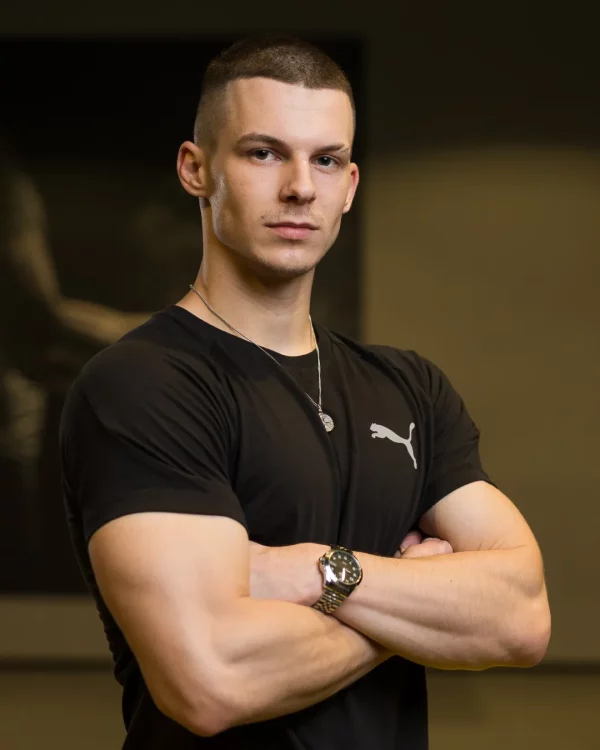 Specializations
Individual approach
Building muscle mass
Weight reduction
Shaping the physique
Strength training
Training and diet plans
Online coaching
Education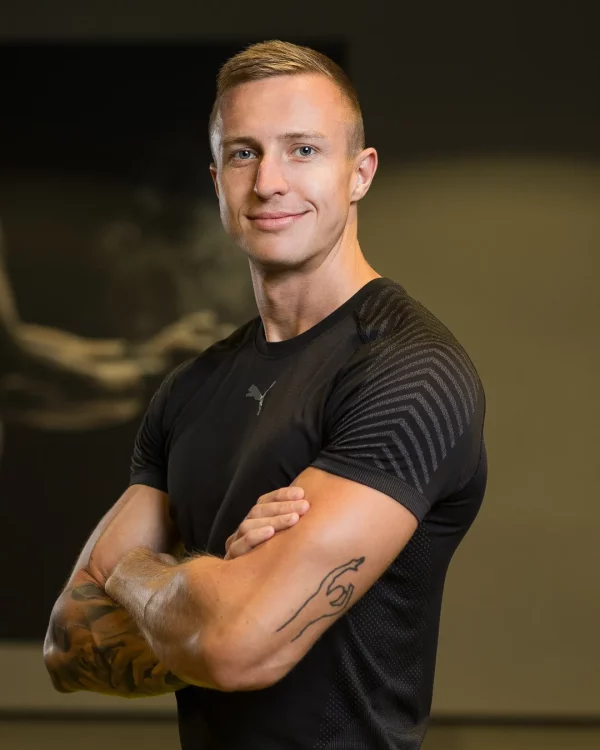 Specializations
Losing body fat
Gaining muscle mass
Strength training
Training plans with demonstration of exercise technique
Meal plans and nutritional advice
Online coaching (training + meal plans)
Experience
10 years in the fitness and nutrition industry
Education
Fitness Instructor – Yoda Institute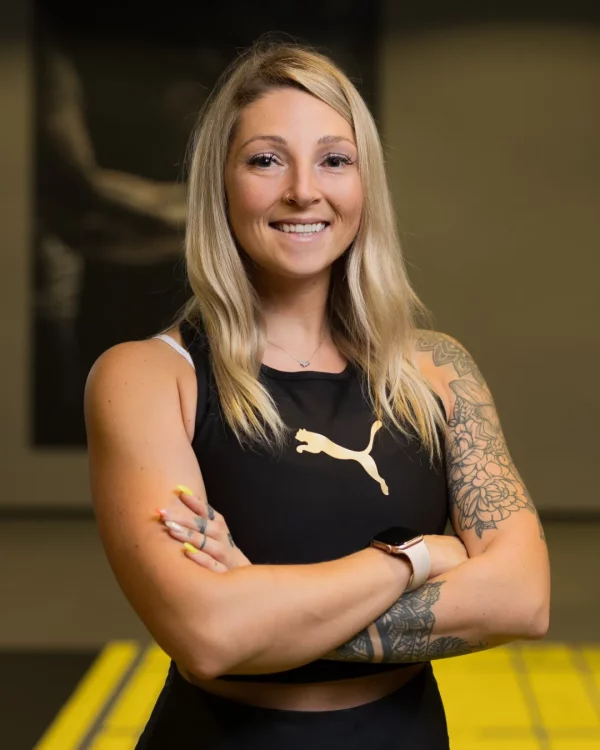 I help women feel stronger and more confident. I teach them independence in both training and nutrition. I strive for a holistic approach that I would seek out at the beginning of my journey as a client myself.
Specializing in strength training for women with a purpose:
Body Shaping
Weight reductionBuilding muscle mass
Activating and strengthening HSS
Eliminating imbalances
Fitness exercises for beginners and advanced exercisers
Setting up training plans
Individual and modern approach to nutrition
Online coaching option
Education
Fitness Instructor – Fitness Institute

Courses:
How to be your clients' (best) nutritionist or maximizing results in practice (Fitness institute)
Coaching for trainers and nutritionists (Fitness institute)
Psychosomatics and Health (Fitness Institute)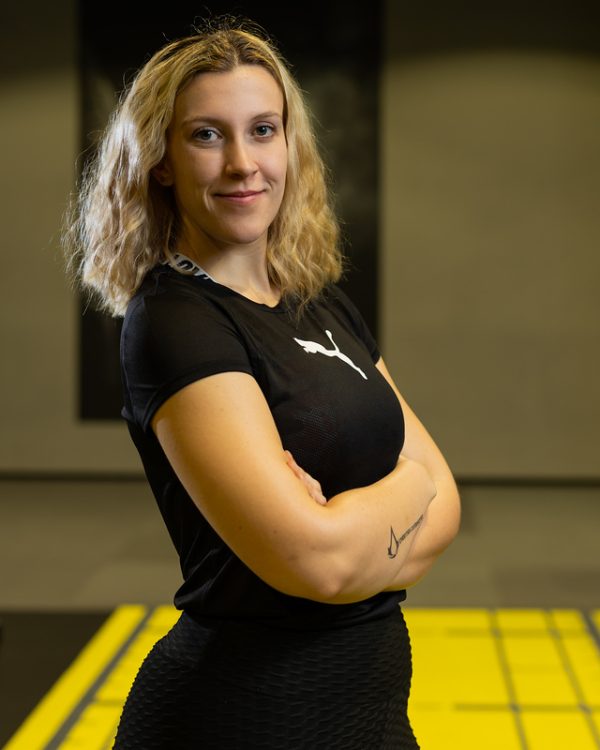 Specializations
Improving physical condition
Development of mobility
Weight reduction
Gaining muscle mass
Activation or strengthening of the deep stabilization system
Shaping the physique
Correcting imbalances
Nutritional counselling
Pro-client service
Education
Fitness Instructor (Fitness Institute)
Nutrition Advisor (Fitness institute
TRX
Yoga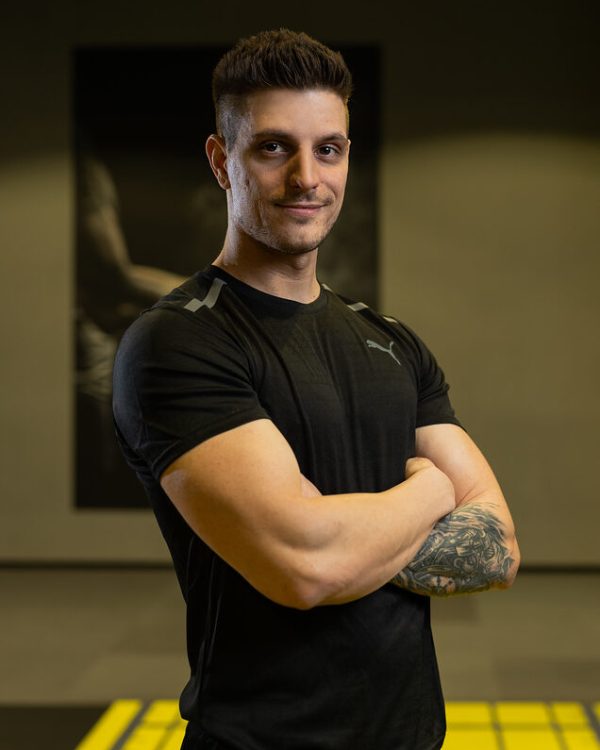 Specializations
Stretching, mobility
Activation and strengthening of the centre of the body (core)
Development of strength and muscle mass
Weight reduction
On-line support
Nutrition and supplementation advice
Exercises for beginners and advanced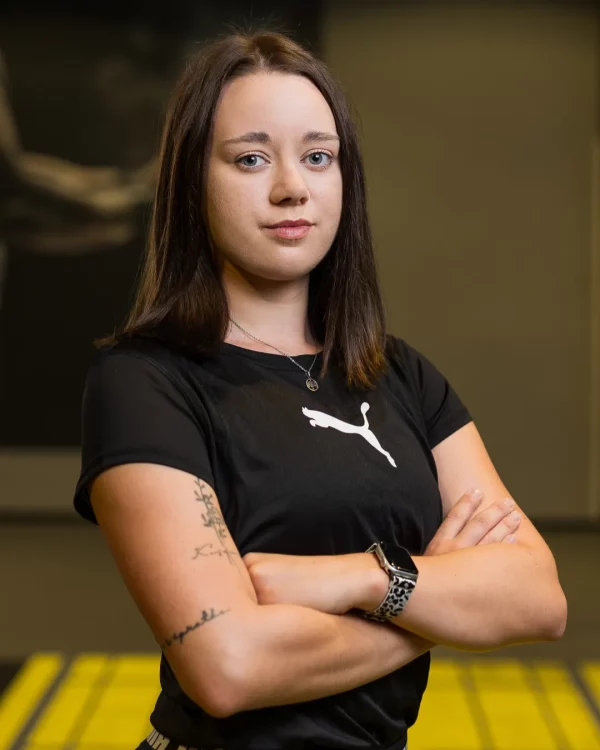 Specialization:
Individual approach + initial consultation
Weight loss, building muscle mass and strength, body shaping
Correction of imbalances, posture, mobility
Strength training + correct execution of exercises
Online/personal coaching
Exercises for beginners and advanced
Education:
Fitness instructor – Yoda institute Pilsen
Webinars and seminars under the guidance of Radka Kameníčková
Webinar: How to be the (best) nutritionist for your clients led by Markéta Gajdošová
Webinar: Practical menu planning
Achievements:
2nd place Czech Junior Championships 2022 bikini fitness
2nd place juniors Survival Cup 2022 bikini fitness
3rd place women Survival Cup 2022 bikini fitness
3rd place Extrifit Cup 2022 bikini fitness
WHAT YOU CAN LOOK FORWARD TO